Disposable vape near me
Best disposable vapes 2022. This product is not in for promotional discounts and offers.
Shop and save 10-Pack Elf Bar BC5000 0% Zero Nicotine Disposable, offering 13mL of zero nicotine best for 5000 puffs in various tantalizing flavors.
Elf Bar BC5000 0% Zero Nicotine Disposable (10-Pack) Features:
• Prefilled Capacity: 13mL
• Battery Capacity: 650mAh
• Max Puffs: 5000
• Nicotine Strength: 0% (0mg)
• Operation: Draw-Activated
• Heating Element: Mesh Coil
• Charging: Type-C Port
Best disposable vapes
Available Options:
Again, Blue Razz Ice, Cranberry Grape, Kiwi Passion Fruit Guava, Miami Mint, Peach Mango Watermelon, Rainbow Candy, Strawberry Banana, Strawberry Kiwi, Strawberry Mango, Tropical Rainbow Blast, Watermelon Ice
The accuracy or completeness of Product Information is not guaranteed and is subject to change without notice.
5. Gradual Step Towards Quitting:
For individuals who are in the process of quitting nicotine, zero nicotine disposable vapes can serve as a  tool. This controlled approach can be a successful strategy for some individuals.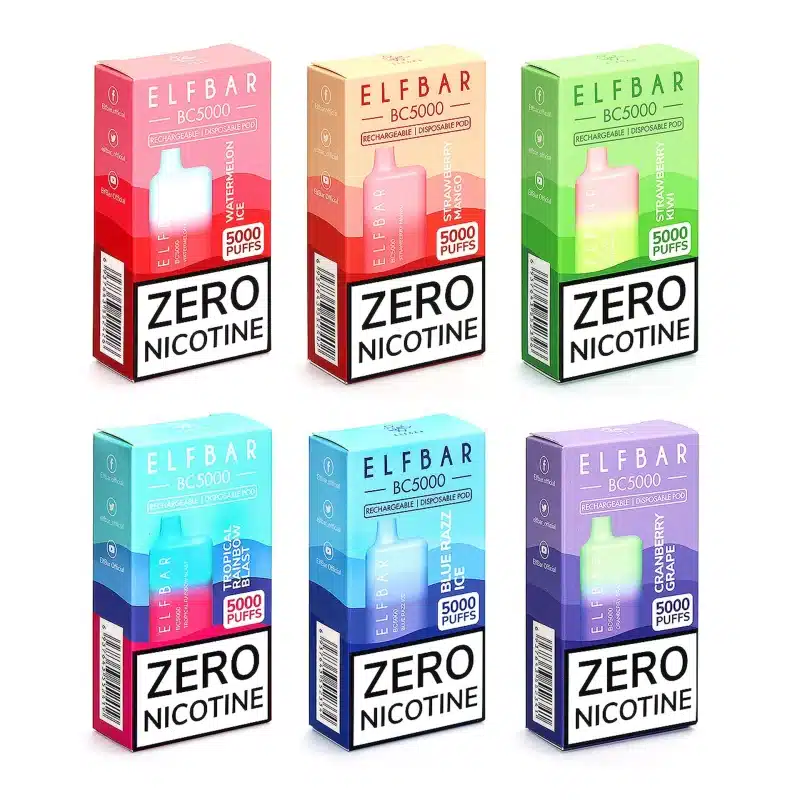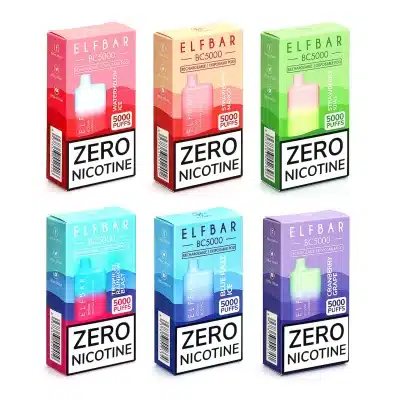 Conclusion:
Lastly, zero nicotine disposable vapes offer a reasonable option for those seeking a nicotine-free vaping experience. With an abundance of flavors and the avoiding of nicotine-related health concerns, these devices provide an enjoyable and potentially safer alternative.